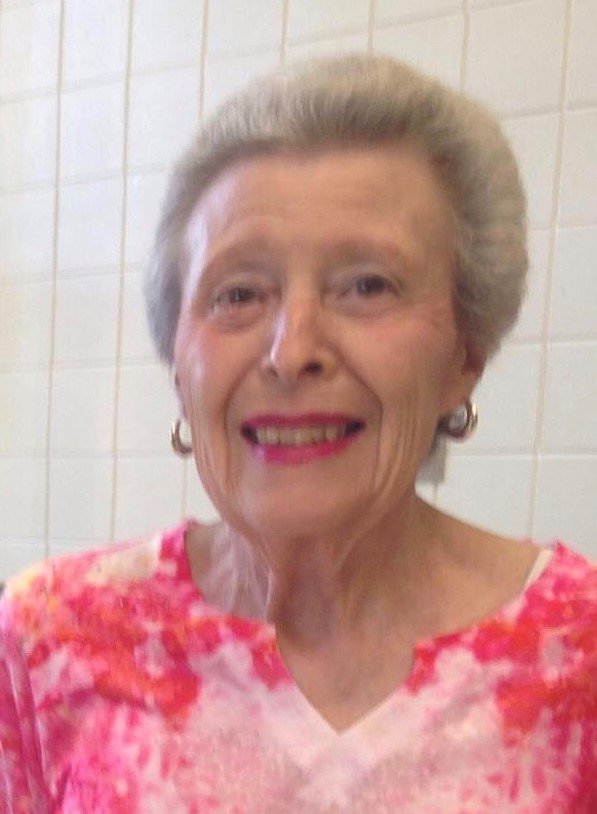 Obituary of Lee Ann Denike
The family of Lee Ann Denike sadly share her passing at the age of 81 at the Chatham-Kent Hospice, on December 27th, 2020. Her parents, Lee and Fanny Simpson and her first husband Wayne Earley preceded her. Lee Ann leaves her beloved and devoted husband Bill Denike and her children "The Earleys": Peter (Kristen Payne) and Beth. Lee Ann deeply admired and enjoyed spending time with Bill's kids "The Denikes": Terry (Corinne Bell), David, Margaret and Kane (Kelly). She was delighted by their children and grandchildren. Lee Ann considered her niece Lisa Manninger (Michael Gooderham) and Bill's nephew "West Coast" David Denike (Catherine) as part of the pack. With a brood this size, what's a few more?
Lee Ann lived her early life in Ridgetown and at the family cottage in Rondeau Park. She was a smart kid who graduated grade 13 at RPS at the age of 16. Lee Ann longed to see the world and entered into Chatham's PGH nursing school in 1956, only because an RN designation was required to become a "stewardess". Lee Ann graduated at the top of her nursing class but never worked the friendly skies. Like those "Of Mice and Men", her well laid plans went awry when she became engaged to her best friend's (sister-in-law Mary Ann Manninger) older brother, Wayne. When they married, she began her rewarding tenure as a PGH nurse, spending over 30 years working in the Emergency Room. She loved her job. Knowledgeable, compassionate and the essence of calm under pressure, Lee Ann and "Emerge" were a perfect fit. She provided excellent care to all those she served and was a wise teacher and dear friend to many of her colleagues.
Lee Ann was widowed at 33 and spent 9 years as a working, single mom until a cop who had busted up a guy in a bar fight asked her out for breakfast after the night shift. For 40 years after, Lee Ann and Bill shared a profound love and wonderful life in Rondeau, which she considered her lifelong "home". Theirs' was a life imbued with simple joys including mastering crosswords over coffee, nurturing the critters that came upon their backyard haven, their well spoiled kitties and Labradors, Saturday "date nights", wine time and kitchen dancing, fishing Lake Erie, traditional jazz, Bill's eclectic music selections and elaborate family dinners…complete with poetry recitals if the wine was really flowing. Lee Ann enjoyed socializing with and assisting her "Sandytown" friends. Although hers was a consistently calm and quiet presence, a glimpse of excitement could be caught in Lee Ann's eyes at the duplicate bridge table when she and Bill made a seemingly impossible contract or when a Jim Croce song was spun at a wedding.
Lee Ann could be an owlish lady in her twin sets and pince-nez specs, but she loved spending time in conversation with people from all walks of life and humbly offered wise words without realizing the insight she was providing. She was a "closet hippy intellectual" who explored concepts in religion, science and sociology throughout her life. Lee Ann believed that life's gifts were received by loving with intention, serving others and just being present. Through this, she reaped its rewards. She will be deeply missed by her loved ones, even as they celebrate her truly charmed life.
A private family interment will be held at a later date. Those wishing to remember Lee Ann are asked to consider a donation, payable by cheque, to the Chatham-Kent Hospice; an organization that helps our community in the same way she did.
Share a memory, condolence or make a donation at www.mckinlayfuneralhome.com.
McKinlay Funeral Home, 76 Main Street East, Ridgetown (519-674-3141)
Share Your Memory of
Lee Ann