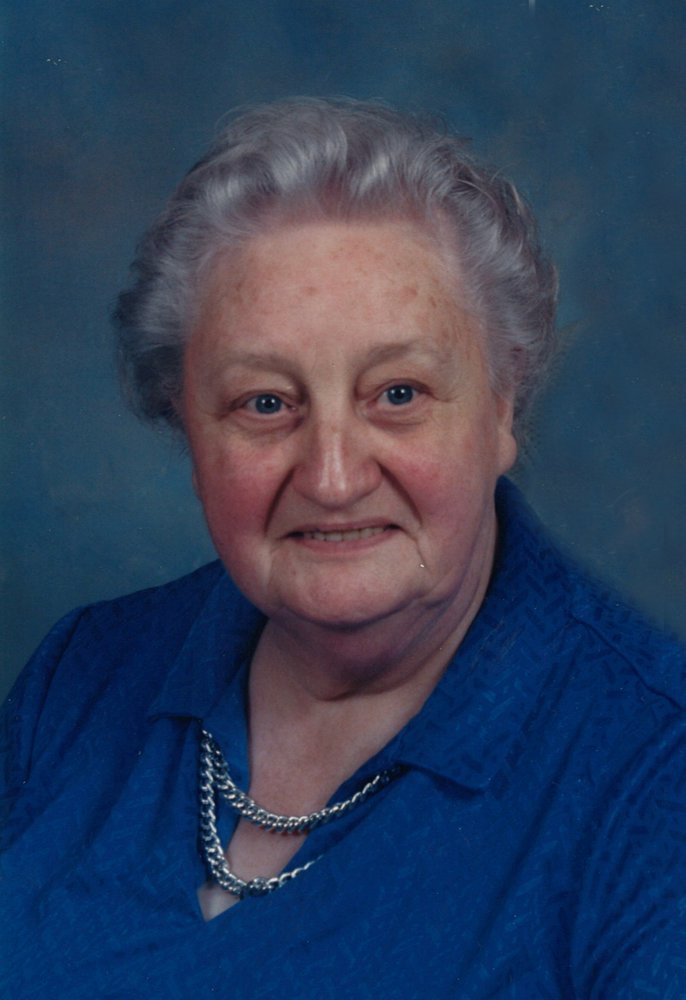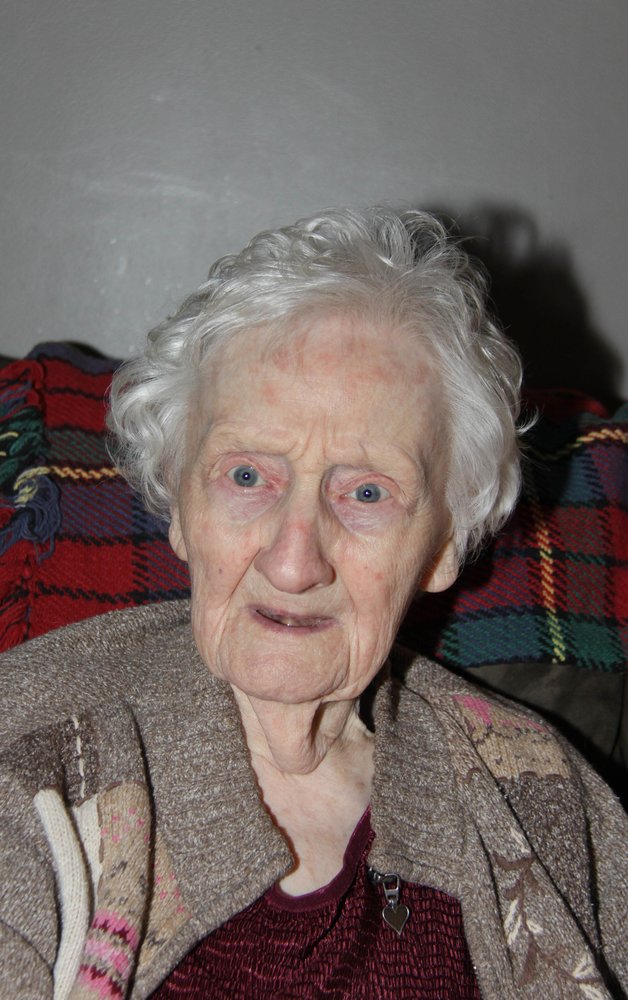 In Memory of
Anna Vleeming
1922 - 2017
Visitation
7:00 pm - 9:00 pm
Thursday, July 27, 2017
McKinlay Funeral Home, Ridgetown
76 Main Street East
Ridgetown, Ontario, Canada
Funeral Service
1:00 pm - 2:00 pm
Friday, July 28, 2017
Blenheim Christian Reformed Church
286 Chatham St S
Blenheim, Ontario, Canada
Burial
4:30 pm - 5:00 pm
Friday, July 28, 2017
Duart Cemetery
Address not given
Duart, Ontario, Canada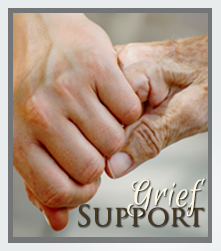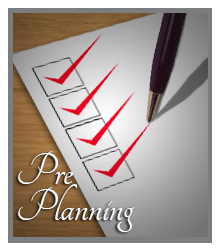 Obituary of Anna Vleeming
Anna C. Vleeming
Anna Cornelia (Garssen) Vleeming, was called away to her heavenly home on July 24, 2017, at Blenheim Community Village, her last place of residence, in Blenheim Ontario . She was in her 96th year.
Born in Dieren, the Netherlands, on April 11, 1922, Anna was the daughter of William and Anna Cornelia (Van Lodder) Garssen.
Anna was married to her husband Jan (John) for 58 years, (predeceased on Sept. 25, 2001) and together they had 10 children: Ann Poortinga of London, Ont. (husband Jan predeceased in July 2015); Bill Vleeming of Ridgetown, John (Jan) Vleeming (Elaine) of Guilds; Thomas Vleeming of St. Thomas; Henry Vleeming (Mary) of Blenheim; Margaret Powers of Ridgetown, and Grace Price (John) of Rondeau Park. Predeceased children are Willem (Billy), Herbert, and Eddie Vleeming.
In June, 1953, Anna immigrated to Canada with her husband Jan and four youngest children to work in the agricultural industry and raise their family in southern Ontario, living in various communities but eventually settling in the Blenheim-Ridgetown area for most of the last 60 years. The Lord would bless this growing family with many additions over the next seven decades….
Grandchildren and Great grandchildren include:
Darlene & Charlie Roloson (Curtis, Spencer); Herb & Sandie Vleeming (Travis, Nicholas, Adam); Reynold Poortinga, Johnny & Ruth Poortinga (Corey, Cole, Jenna); Catherine & Ray Versteeg; Donna & Henry Vandepol (Cade, Martyn, Alyssa); Darrel Vleeming (Dustin); Bridget & Alex Watorek (Conner, Alaina); Jeremy & Kim (Gammage) Vleeming (Fiona, Isla); Stephanie King (Jake, Blair); John & Jody Vleeming (Teegan, Tori); Michael & Marie Vleeming (Kristen, Nicholas, Steven); Patrica Vleeming (Axton); Patricia & Joe Martin (Huner, Quinn); Shawn Osborne (Nicholas); Bradley Osborne (Nathan, Rylie); Ashley & Aaron Roffel (Ashton, Abigail, Alexander); Brian Price, Stephen Price, Matthew Price and Michael Price and fiancée Hannah Sluys.
Predeceased are grandsons Christopher and Willy Vleeming, and a great-granddaughter Anna Roffel.
Mrs. Vleeming is also predeceased by 2 sisters and three brothers (4 in the Netherlands, 1 in Canada)
Visitation for Mrs. Vleeming will take place at the McKinlay Funeral Home in Ridgetown on Thursday evening, July 27, from 7 to 9 pm. The funeral service will be held at 1 pm on Friday July 28 at the Blenheim Christian Reformed Church at 1 pm, with Rev. Tim Luimes officiating. Interment will follow at Duart Cemetery, where Anna will again be together with her late husband Jan.
Pallbearers are Herb Vleeming, John Poortinga, Darell Vleeming, Jeremy Vleeming, John Vleeming, Brad Osborne, and Stephen Price.
Donations to World Renew in memory of Mrs. Vleeming would be appreciated.
Share Your Memory of
Anna